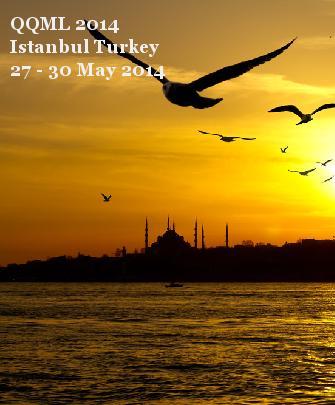 Hacettepe University Department of Information Management is co-hosting the QQML2014 (6th Qualitative and Quantitative Methods in Libraries International Conference) with Kadir Has University in İstanbul, Turkey from May 27-30, 2014.
Since 2009, QQML has provided an excellent framework for the presentation of new trends and developments in every aspect of Library and Information Science, Technology, Applications and Research. Bibliometric research, change of libraries and managerial techniques, communication strategies, health information services, technology transfer and innovation in library management are among the main themes of the Conference.
Abstract submission deadline is announced as January 31, 2014 and special sessions, workshops student submissions will also take place in the Conference.
Detailed information can be obtained from: http://www.isast.org/qqml2014.html